OUR VISION
"Authentic Success for Every One".
We empower people and businesses to aim high, play to their strengths & achieve results.
OUR VALUES – At Bona Fide Consulting we pride ourselves on being:
Authentic
We genuinely care about our clients, and we always 'keep it real'.
Professional
We treat everyone with respect, we listen before we speak, and we do what we say we will do.
Practical
We keep things simple, and work with you to bring our advice to life.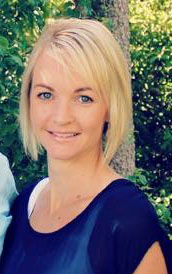 Owner of Bona Fide Consulting, Pip Simmons, graduated with a Law degree (LLB) from the University of Canterbury in 2004. After being admitted to the Bar she began her career in the Corporate world, first at Accident Compensation Corporation (ACC), in Wellington managing a portfolio of complex claims and representing ACC at formal review hearings and mediation. After two years she transferred to ACC in Christchurch and set about furthering her career in Technical Claims and Quality Assurance Management roles, across both Branch and Contact Centre environments.  In 2008, Pip was offered a Team Leadership role at ACC which further ignited her passion for working with individuals, providing coaching and development, and working strategically to build a highly engaged and high performing team.
Two years later Pip joined the Bank of New Zealand (BNZ) as Manager of the International Trade Centre. Leading a team of 25+ Pip gained invaluable business management experience, streamlined the business for operational efficiency and further developed her leadership style. Her ability was quickly recognised and within her first year she was approached to relieve as National Manager of Sales and Service Delivery out of Auckland. At the end of this period Pip was invited to retain her seat on that Leadership Team and she was mentored by members of BNZ's Executive Leadership Team which gave her excellent insight into strategic leadership and change management.
While on parental leave in 2014, with 2 children under 2 and a new home build just completed, Pip decided it was time for her next challenge. Focusing on her passion for business strategy, people & culture, employment law, recruitment and change leadership, Bona Fide Consulting was launched. She is now excited to be working with a range of organisations across various sectors, helping them take their business to the next level while maintaining flexibility for her family life. A DiSC certified trainer and recently trained in Psychological First Aid, Pip continues to expand her offering, so when she's not drafting Individual Employment Agreements or workplace policies, leading strategic planning sessions, coaching executives or sitting on Advisory Boards, she is designing and delivering a range of valuable training workshops for organisations covering topics such as Workplace Wellbeing & Resilience, The DiSC Model of Human Behaviour, Shaping Team Culture with the 5 Behaviours Model (Patrick Lencioni), and Interview Skills for Leaders.
As the business has grown Pip has engaged a select team of Specialist Partners to ensure the continued provision of bespoke and high quality service to her clients. Pip is also Co-Founder of ProjectMe NZ, an exciting new initiative to help Secondary School Students survive and thrive – find out more at ProjectMe NZ and she has her eyes firmly set on a formal Mediation and Arbitration qualification in 2021.